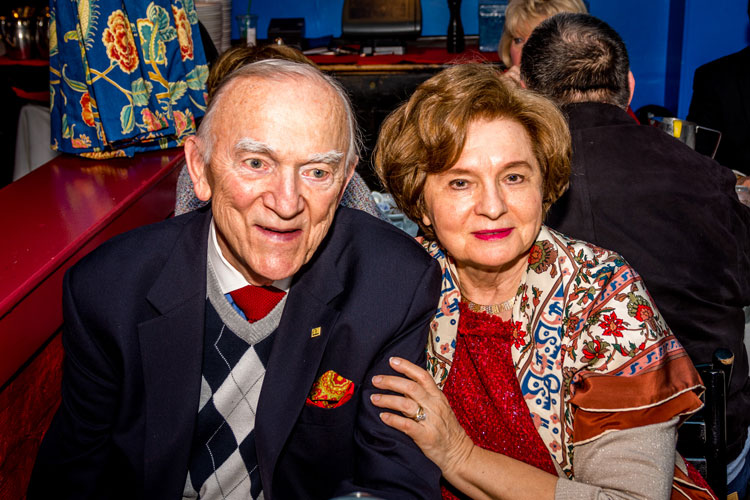 Henry Talarsky Passes Away
With great sadness we note the loss one of our dearest and most active members Henry Talarsky, Donna Chmara's husband. Henry was a strong supporter of our scholarship program, serving for many years on the scholarship committee. He was also vigorous in encouraging people to learn and understand about Polish Culture and traditions.
Philip "Stan" Demski Passes Away
Philip "Stan" Demski, 93, of Robbinsville, passed away on Sunday, January 13, 2019 at Capital Health Regional Medical Center, Trenton.

Born in the Polish section of Trenton, he was a lifelong area resident. He attended St. Hedwig Grammar School and Trenton Catholic High School. Always with a passion for music, he taught himself to play the piano and was a member of the dance band and the marching band under Father Egbert and Mr. McColary. Stan enlisted in the Air Force before graduating from high school and went into pilot and bombardier training. After being discharged from the Air Force in 1946, he attended Rider University and Davidson College and later enrolled and graduated from the Philadelphia School of Optics and for a few years as an optician. Stan was then asked to run the music department of Wurlitzer Music School. Following this, he started Chopin Music Companies in 1952. Stan became executive Steinway Piano dealer and ran his own company for 40 years. He later sold the business to Jacob's Music of Philadelphia and became their sales associate in 3 of their 10 stores.